Mr. Gidi Lederer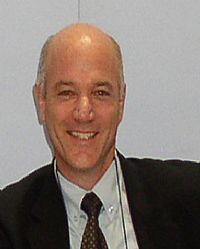 | | |
| --- | --- |
| Position: | Founder and CEO |
| Phone: | 04-8572199 |
| Fax: | 04-8572204 |
| Email: | gidi.lederer@wizlan.com |
Mr. Lederer founded WizLAN in June 1996, after aquiring the AS/400 and IBM3270 product lines from Fibronics Ltd, a leading manufacturer of fiber optics communication networks.
During his 12 years with Fibronics Ltd., Mr Lederer held senior positions in Tecnical Support, Sales, and Marketing. He also spent 3 years at Samsung Networking Dept. in South Korea, on the Fibronics Ltd. network support team.
Mr. Lederer's vision for WizLAN is to become one of the world's top choices for Telco-grade metro connectivity, FTTH and Residential Access products.
Mr. Lederer holds academic degrees in Electronics and Civil Engineering.